ClanAran Irish Wool Scarves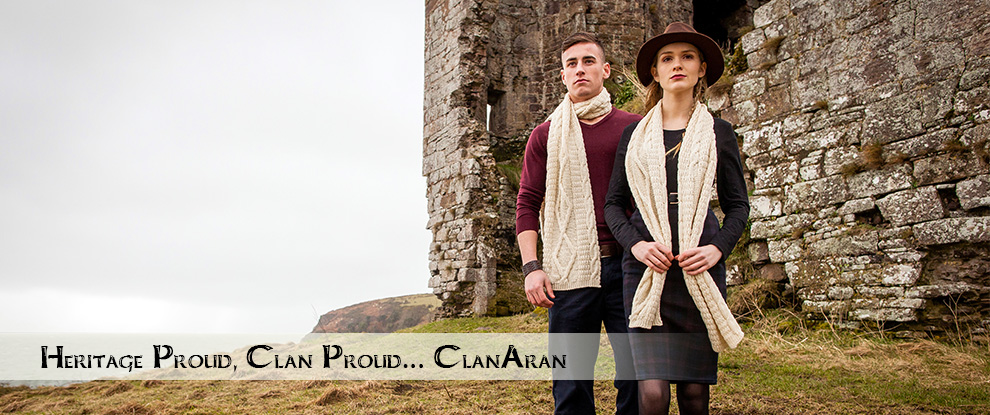 Our range of Clan scarves are lovingly crafted using 100% Soft Wool. Adopting your unique Irish Clan pattern (where every stitch is symbolically linked to the history & heritage of your own family name), your Irish Clan scarf (measuring 10" x 60") offers the perfect alternative or indeed complement to the ClanAran sweater.
Each Irish family pattern's foundations are deep-rooted in ancient Irish legend, culture and traditions making a ClanAran scarf an authentic family gift that can be treasured for generations to come - find your family's clan scarf & connect with your Irish heritage.